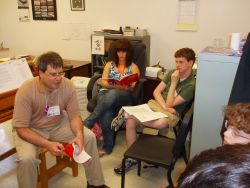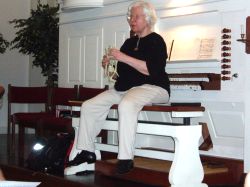 Classes in improvisation by John Schwandt, keyboard harmony by Douglas O'Neill,
body-mapping by Roberta Gary and masterclass teaching by Jeremy David Tarrant.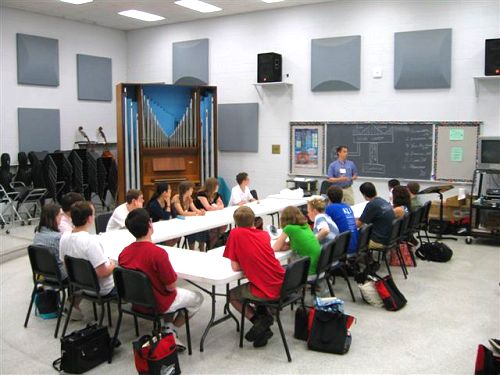 Organ building class with organbuilder Michael Rathke.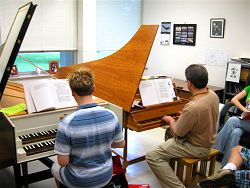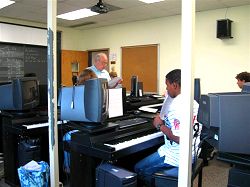 Classes on the University of Evansville harpsichords and in the keyboard lab.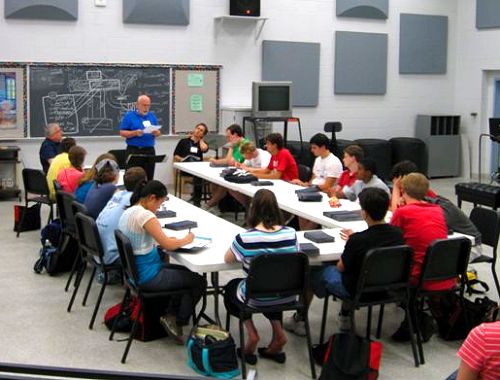 Instruction by POEA Faculty Coordinator Douglas Reed.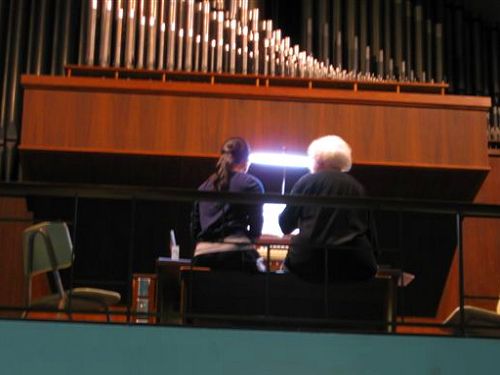 Organ lessons were given throughout the week by all
faculty members
.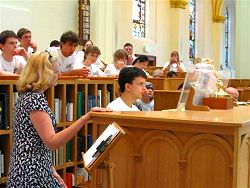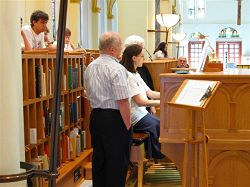 Masterclass teaching by Janette Fishell, Jay Peterson
and James David Christie at St. Meinrad Archabbey.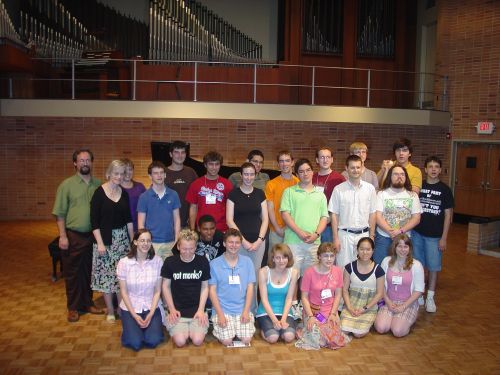 POEA 2009 participating students, University of Evansville student chaperones,
and Thursday evening's local performers Thomas Drury, Helen Reed and Robert Nicholls.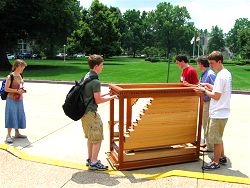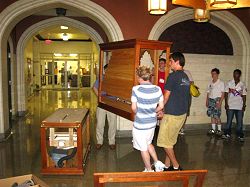 Display organ refurbished by Michael Rathke,
temporarily housed at the University of Evansville
and used for teaching and practice during the POEA 2009.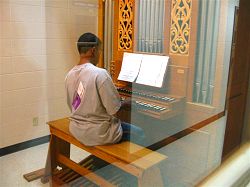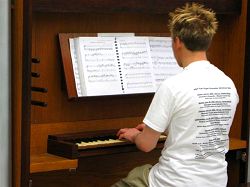 Twenty organs around Evansville were available for student practice each day.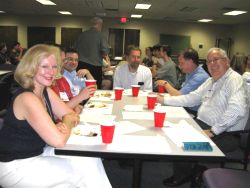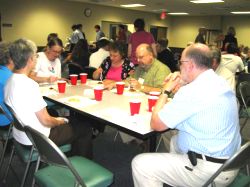 Covered-dish dinner with delicious dishes provided by the Evansville A.G.O. Chapter.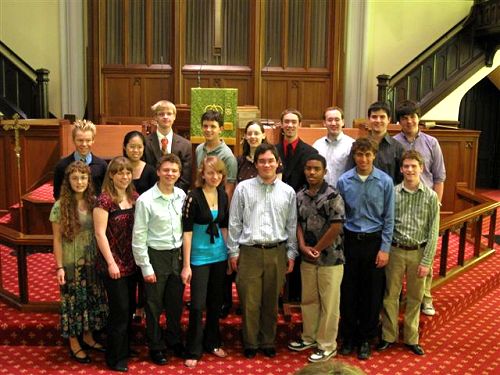 Student recital at Trinity Methodist Church on the last day.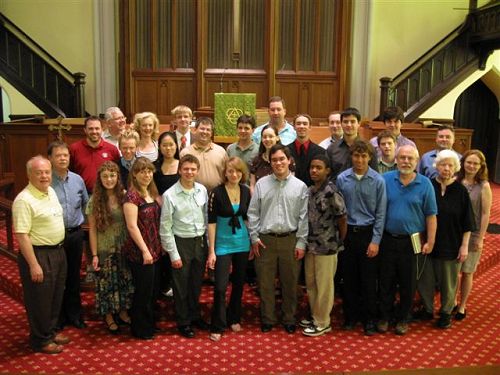 Faculty and students.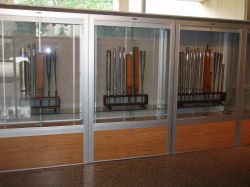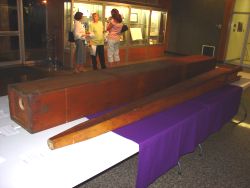 Pipes from the Tinker Memorial Organ of the Evansville Coliseum were on display
in the lobby of Wheeler Concert Hall at the University of Evansville during the POEA 2009.
We will post more photos and reports from the 2009 POEA as they become available.
Click
here
for our POEA page with a detailed description of the 2009 POEA in Evansville, Indiana.