American Guild of Organist: Evansville (Indiana) Chapter

Monday, May 6, 2019
ANNUAL MEETING
FESTIVAL INSTALLATION SERVICE
On Monday 6th May join us at
First Presbyterian Church in Evansville
Annual Meeting at 5:30 p.m.
Evening Prayer with Installation of Officers at 6:00 p.m.
Dinner at The Dapper Pig (c.7:15 p.m., cash menu!).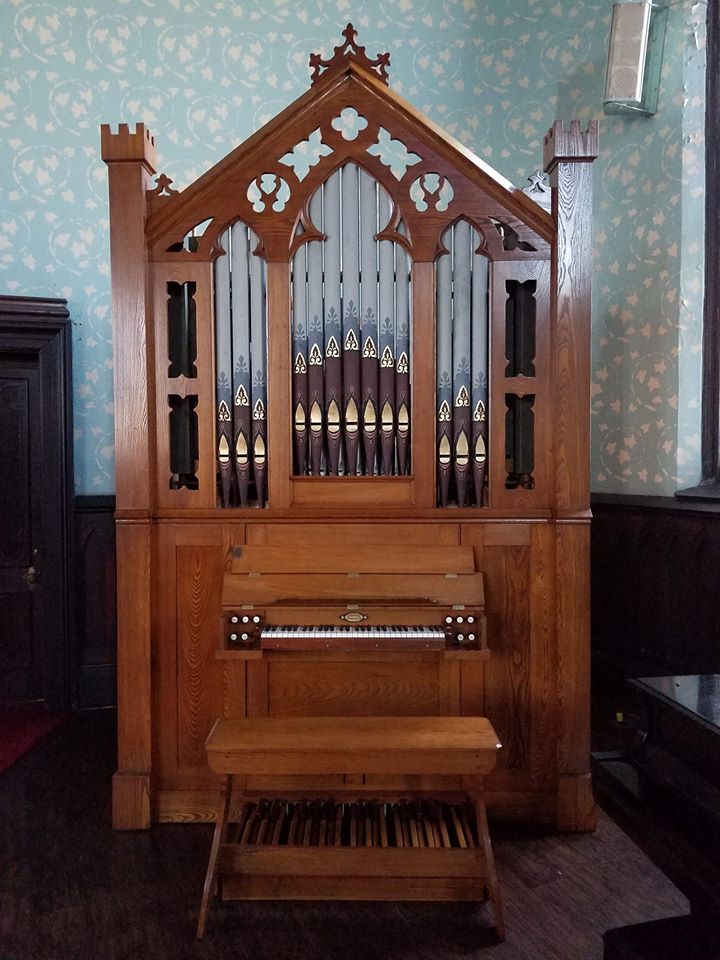 Made in Evansville!
The Historic
Edmund Giesecke Organ
Restored in Memory of
Helen Skuggedal Reed.
This historic organ was purchased and restored by the Evansville AGO Chapter.
It can be seen, heard and played at First Presbyterian Church in Evansville.
Contact Robert Nicholls at the church for more information.

---
Follow Us on Facebook
Contact Us