SPRING PROGRAMS


Sunday, April 28, 2019 (new date) at 3:00 pm
(Central time, same as Evansville)
MEMBERS RECITAL
St. Meinrad Archabbey
Organ: Goulding & Wood Opus #30, 1997 (
Stoplist
)
---
Saturday, April 6, 2019, 9:30am to 12:30pm
PEDALS, PIPES AND PIZZA!
with Orgelkids organ
University of Evansville
Click here for more information and registration
---
Monday, May 6, 2019
ANNUAL MEETING
FESTIVAL INSTALLATION SERVICE
6pm at First Presbyterian Church, Evansville
Featuring the Evansville chapter's newly restored Giesecke organ
as well as First Presbyterian's C. B. Fisk organ.
Dinner afterwards at Haynie's Corner (Details TBA)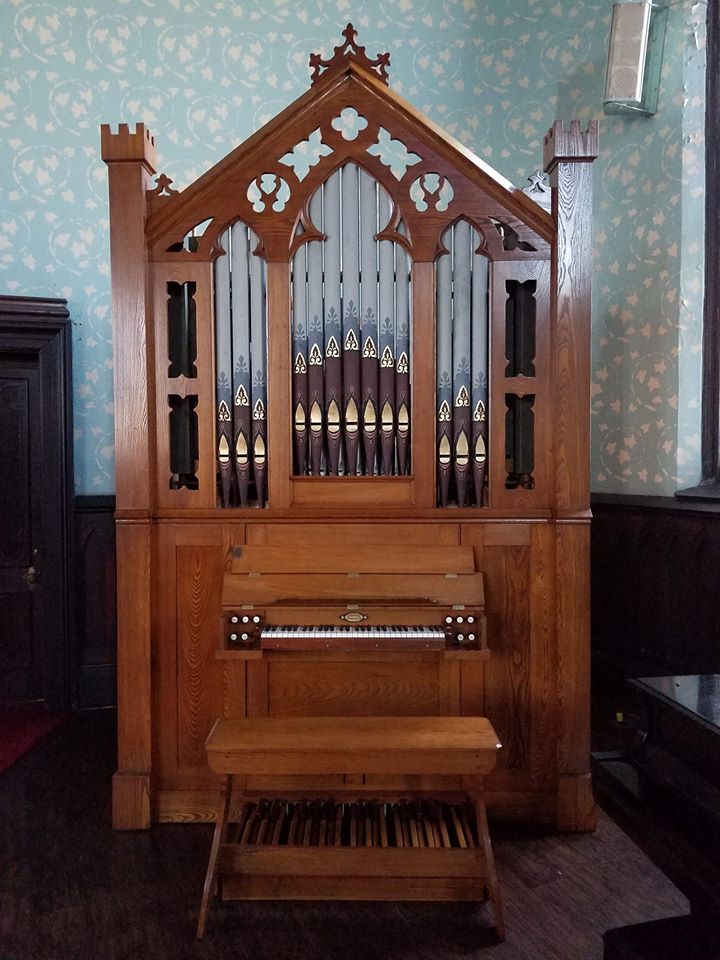 Made in Evansville!
The Historic
Edmund Giesecke Organ
Restored in Memory of
Helen Skuggedal Reed.
This historic organ was purchased and restored by the Evansville AGO Chapter.
It can be seen, heard and played at First Presbyterian Church in Evansville.
Contact Robert Nicholls at the church for more information.

---
Follow Us on Facebook
Contact Us